Most Chiropractors offer Emergency Chiropractic home visits but here at InnerBloom it's an everyday occurrence (seriously every day! I even did one this past Sunday!). It is a really unique way of experiencing chiropractic care and my pregnant clients are loving it!
Home visits are popular among many of my clients especially those who are in the later stages of pregnancy or who are post-natal. It is also a great option for babies and children who can be a bit fussy and nervous at new places with new people. And of course, it is perfect if you are in a lot of pain and struggling to move much further than the couch/bed.
There are a lot of great benefits to Chiropractic home visits but one main one is that it can give me some extra information such as how you sit on the couch, your home office set up and even your breastfeeding position. Seeing how you live your daily life gives me some great insight into certain things that could be contributing to your issue. It also means that I am able to give very specific advice as to changes that could be made to help you live a more pain free, healthier, more well life!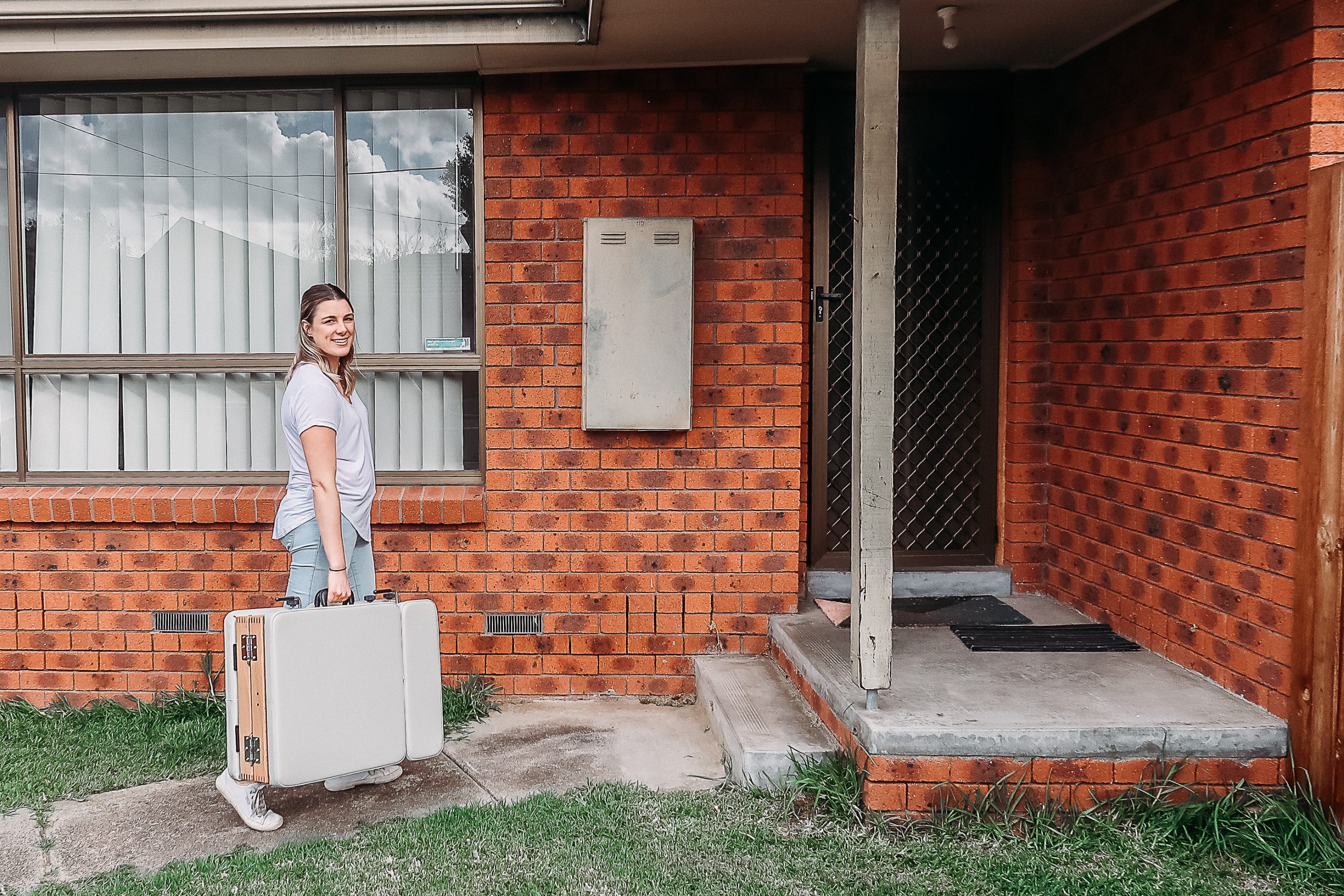 >>  Care in the comfort of your own home. Book a Chiropractor Home Visit with me. Contact me.
What Does A Chiropractic Home Visit Look Like?
I like to keep my home visits fun and casual but at the same time offering professional and proficient chiropractic care. I bring a fully equipped chiropractic table which has all the bells and whistles that one in the clinic has. Once I arrive I set up my table which takes me a few minutes and then we are ready to go.
I also have what I call my bag of goodies which includes things such as my blocks, an activator, anti-inflammatory cream and rehab tools.
I want my home visits to offer the same care as what you would get when you go to an office.
How do I book a Chiropractic Home visit?
To book a home visit with me you can either email me here or call or text me on my mobile. I try to be available as often as I can but if I miss your call I will call you back quickly.
Eventually online bookings will also be available.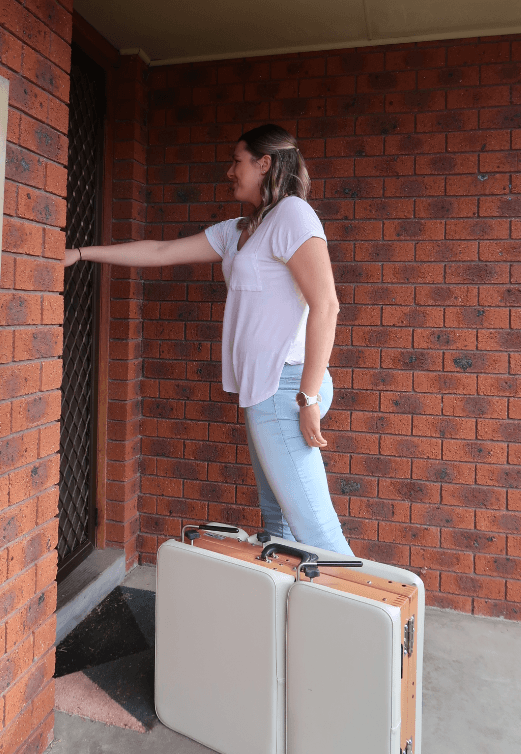 Chiropractor Home Visit For Pregnancy
If you are pregnant and are wanting a home visit then InnerBloom is a great option for you.
Not only do I provide chiropractic care that helps balance out the pelvis and spine but I also go through exercises that can help with optimal baby positioning and general wellness for pregnancy.
It is no secret I love working with pregnant women so these sessions tend to go for a bit longer as I love helping you out and having a chat about your pregnancy and birth plans.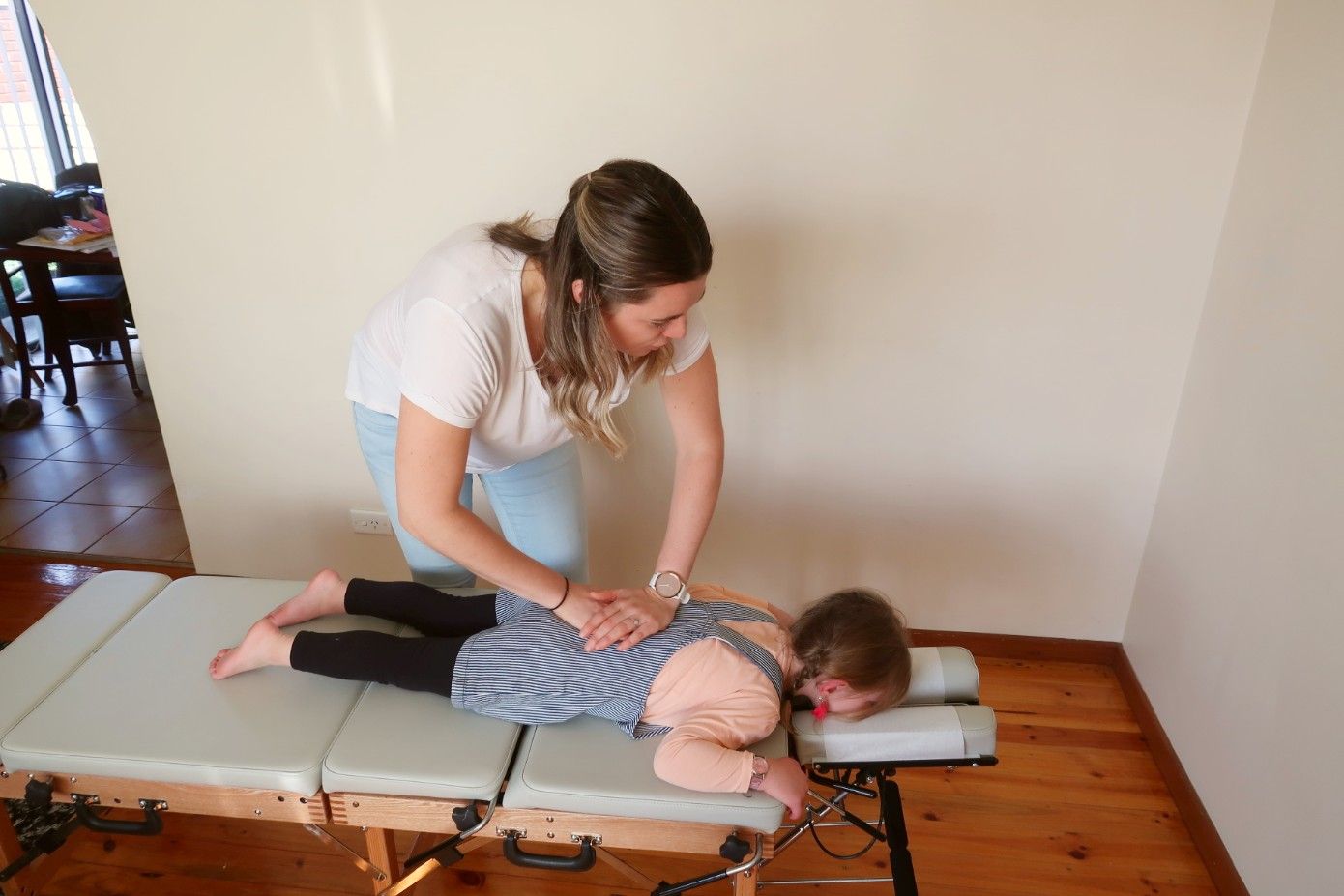 Chiropractor Home visit For Kids
Sometimes it can be scary going to new plaves as a child and if your child gets nervous or anxious around new people in new places then a home visit for the first few sessions can be a great option.
It allows your child to get to know me in an environment they are comfortable with. They get to show me their toys and we can set up the table and equipment together. By building up a rapport they tend to not get as nervous when you decide to see me in a clinic. They already know me and this can mean the sessions run a lot more smoothly.
>> Looking for a Chiropractor for a home Visit. Contact me.
Chiropractor Home Visits are available in the following suburbs
Diamond creek

Eltham
Greensborough
Plenty
Watsonia
Doreen
Mernda
Bundoora
Mill park
South morang
Hurstbridge
Yarrambat
Panton hill
Kangaroo ground
Other Suburbs will incur a travel fee.
Home visits costs
Initial consultation $100
Standard consultation $60
Concession $50